---
Overview
There are a variety of Pull Sheet PDF reports that you can print. These reports can be found in the Workbench Menu (right-hand menu) of a Pull Sheet.
---
Using the Generate PDF Option
Open the Pull Sheet for which you want to generate a PDF.
Find the Reports section in the Workbench Menu.
Click the report that you want to generate. An options window will appear.
Choose the options for that report (typically Report Format, Paper Size, and page Orientation).
Click GENERATE REPORT.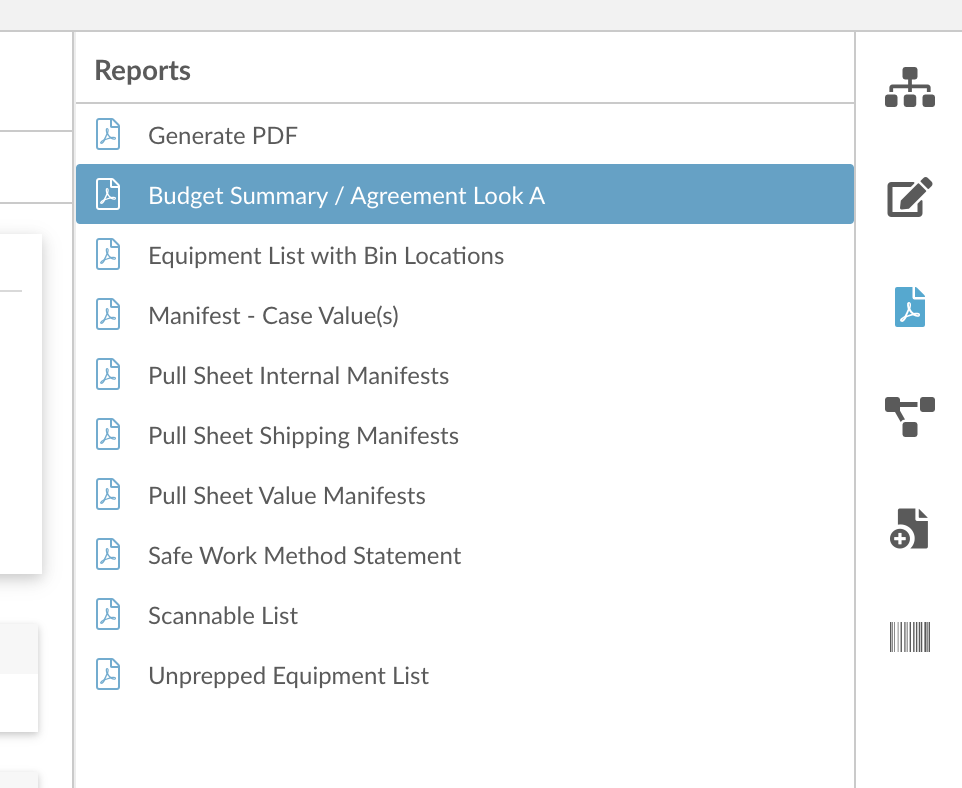 ---