---
Required parameter missing
I can't export Flex elements to QuickBooks. I get this error:
Error Code: 2020
Error Message: Required param missing, need to supply the required value for the API
Solution
Add the missing parameter and export again.
Under Expand Error, look at the Error Element and Error Detail for additional information about what is missing
Review the document for what might be the missing values
Once found and corrected, re-export the document
---
Example:
This error was seen when a Purchase Order was missing the cost on a line item. The cost for the line item was added and the Purchase Order exported without issue.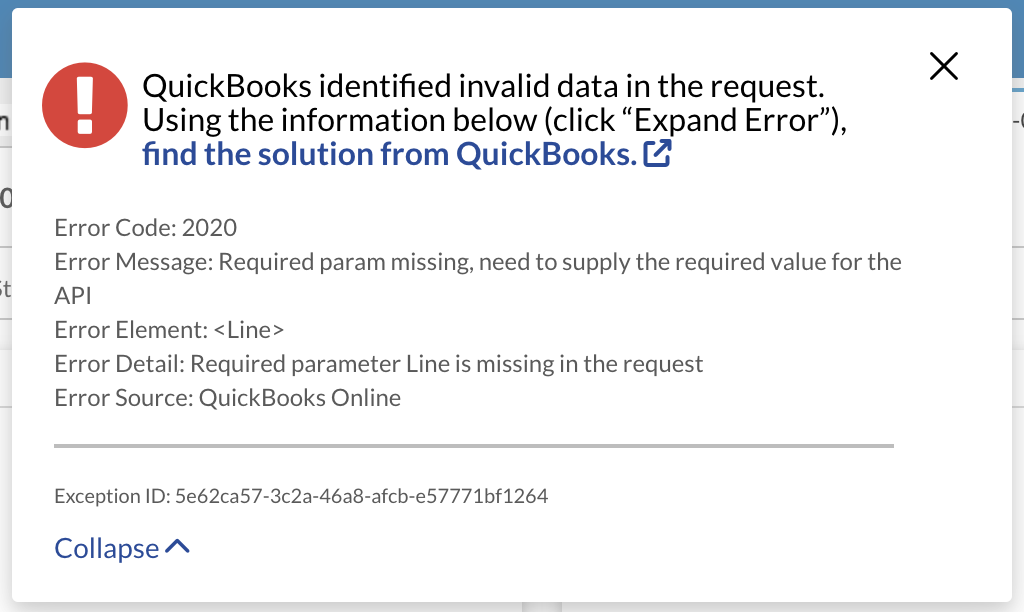 ---