---
Overview
The Flex5 app use a radically redesigned user interface (UI) that is optimized for tablet and phone devices. This section is meant to get you acquainted with the Flex5 UI.
---
Logging in to the Flex5 App
After download Flex5, tap the app icon and you will be brought to the login screen.
Host Name: Your Flex system address. For example: company.flexrentalsolutions.com
Username: Your Flex system user name. This will be the same user name that you use to log in to Flex on a computer.
Password: The password associated with the user name. This will be the same user name and password that you use to log in to Flex on a computer.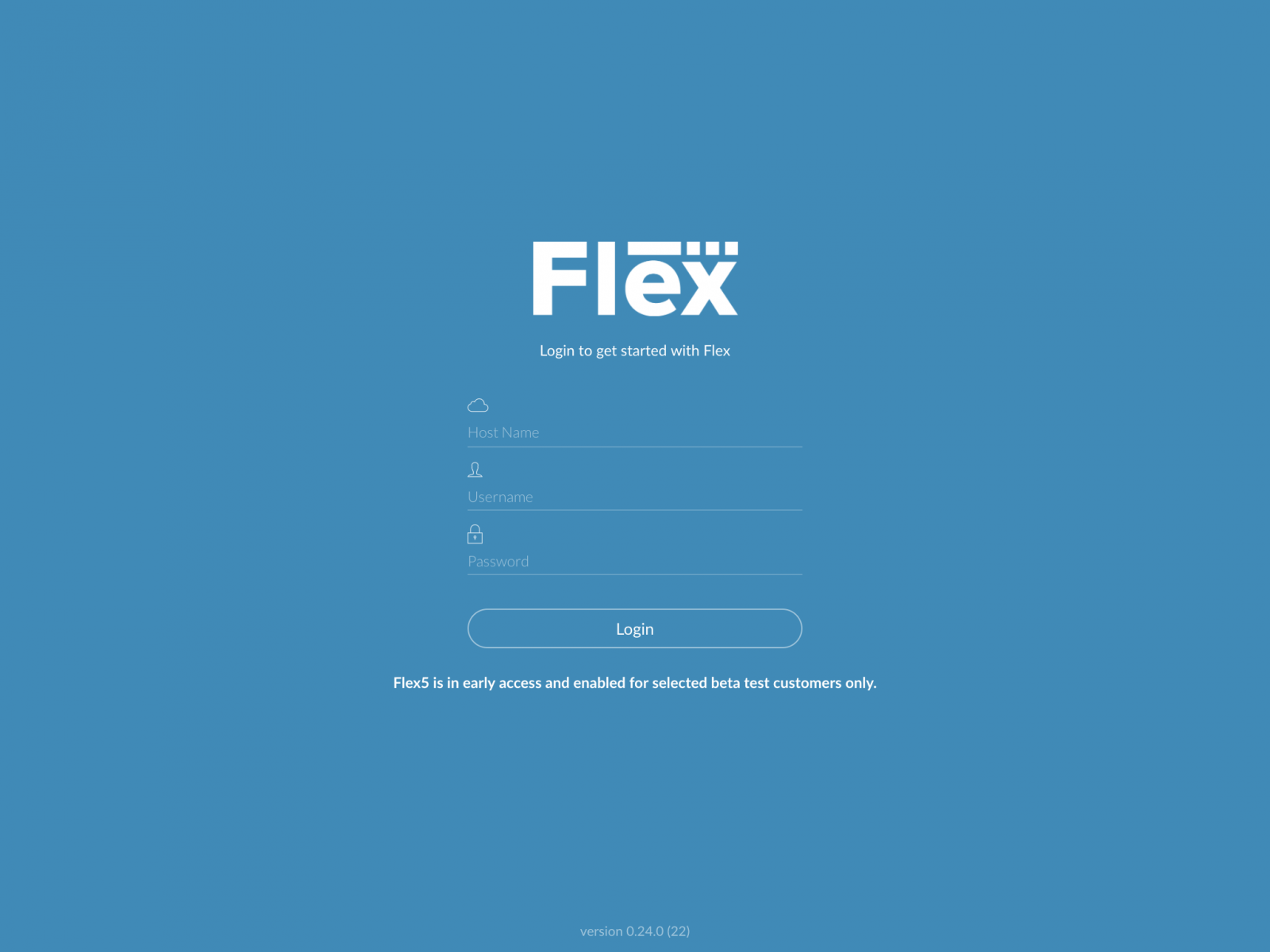 After entering the required information, tap Login. 
Not so fast! After entering a period after the first part of your Flex system address (Host Name), Flex will auto populate the rest of the URL (.flexrentalsolutions.com).
---
General Layout of the Flex5 App
The Dashboard / Home Page
The Flex5 app features a band new Dashboard / Home Page, which is the first page you will see after logging in. The Dashboard is made up of several pages, which can be navigated through by swiping left and right.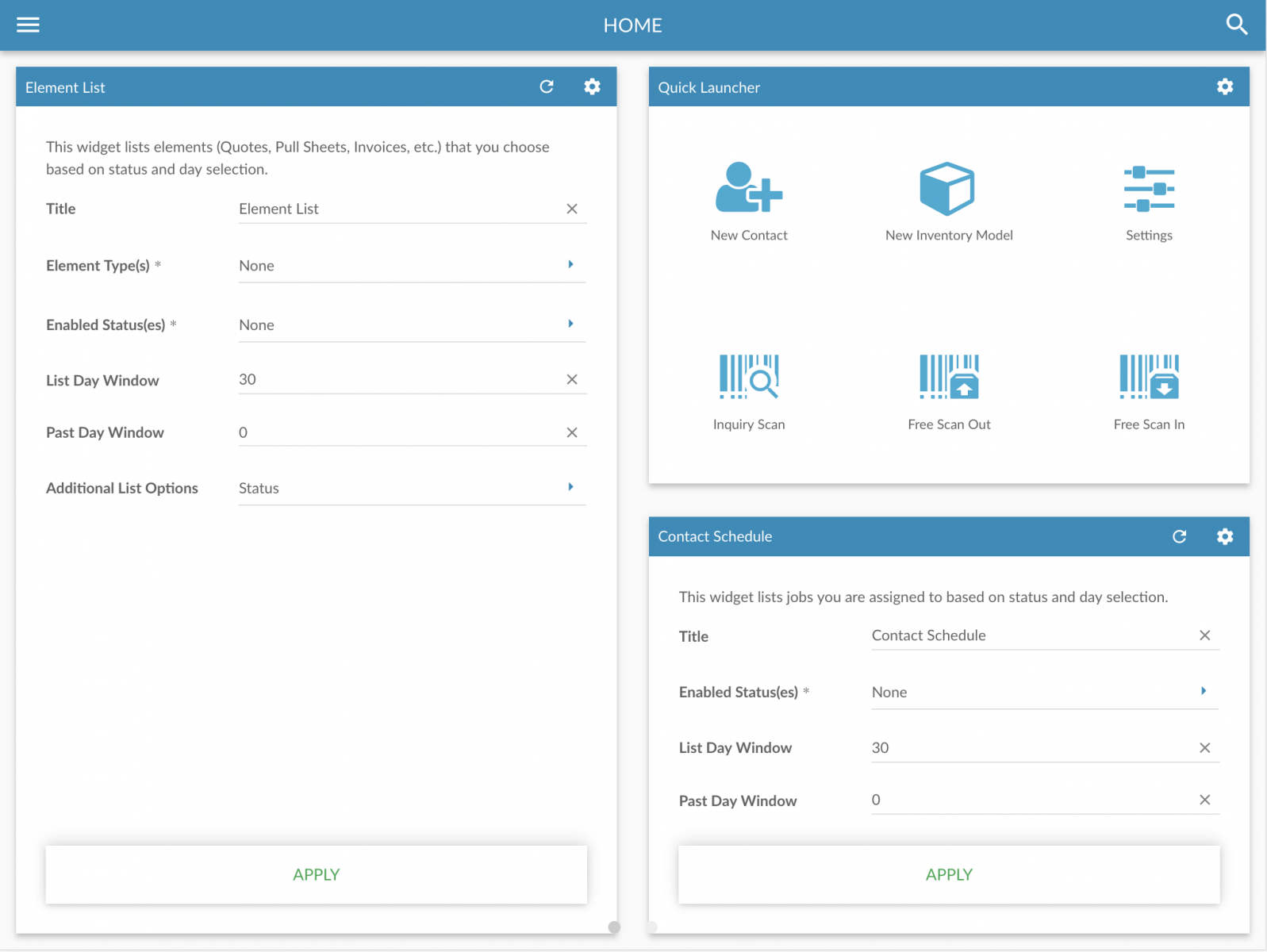 The Dashboard is populated with Widgets. In the early versions of Flex5, only a few Widgets will be available. But we will introduce more Widgets in future versions, as well as the ability to customize which Widgets appear on each page.
The Hamburger Menu
The Hamburger Menu provides the main navigation in Flex5. It is available on most screens in the top left corner. Tap the Hamburger Menu and the menu will slide out from the left. Tap through the different sub-menus to see the available options.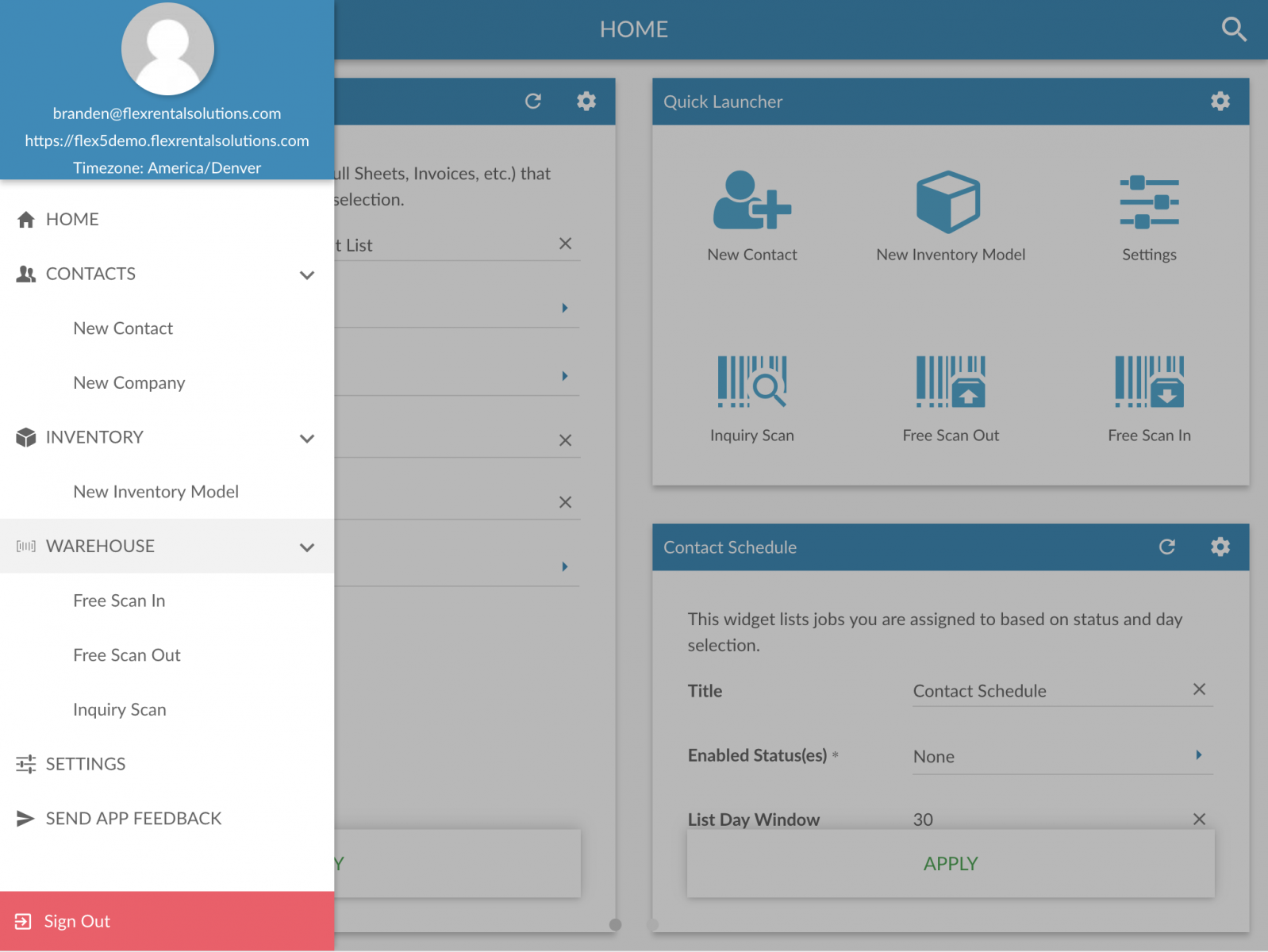 The Search Page
The search page is accessible by tapping the search icon in the top right corner. Learn more on the Searching for Contacts and Inventory page.
General Navigation
Most pages in the Flex5 app include the search icon and Hamburger Menu icon. This means that you can easily search for contacts and inventory, or navigate to another screen without having to go back to the Home page.
As you navigate away from the Home page, most pages will have a back arrow that will bring you back to the previous page. You can go several pages deep. Other pages might have an X icon to exit the screen. 
You can always get back to the Dashboard / Home Page by tapping the Hamburger Menu, then tapping HOME.