---
Overview
Flex is web based, which means you can access it from anywhere with a web browser and an internet connection. Flex works on Windows, Mac, and Linux operating systems and all major web browsers.
---
Logging In To Flex
Enter your unique Flex web address into the address bar.
You can log in using Google Sign-In, Microsoft Single Sign-On (SSO) or follow the steps below to use the standard log in.
Enter your user name and temporary password. Your temporary password will only be used for your first login.
Click Login. If you are logging in for the first time with a temporary password, the password change prompt will appear.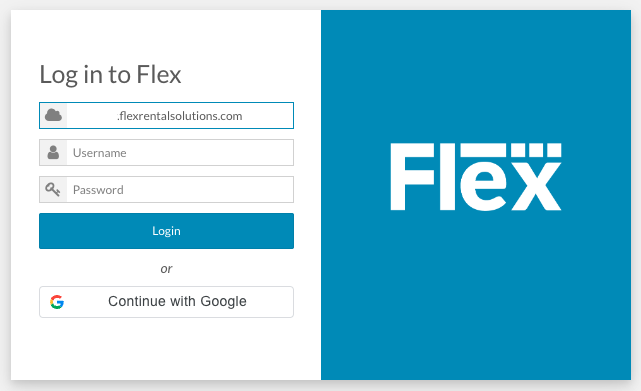 Administrators: Your user name and temporary password were provided by a Flex representative. Contact Support if you don't know your user name or temporary password.

Non-administrators: Your user name and temporary password should be provided by your internal system administrator.
---
Changing Your Password
In the bottom left corner, click your

Profile image and select

Change Password.
Enter your current password in the Current Password field.
Enter your new password in the New Password and Verify New Password fields.
Click OK.
---
Logging Out of Flex
Click your

Profile image, select Log Out.
Confirm that you would like to sign out by clicking Yes.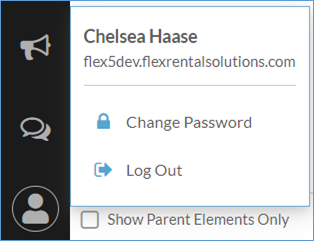 ---