---
Overview
You can sync accounts from QuickBooks Online into Flex so your account names are consistent between products. Any account synced from QuickBooks Online to Flex will be available to use in Flex wherever GL Accounts are set.
GL Accounts that are created in Flex will be pushed to QuickBooks Online while exporting elements. If a GL Account used on the element doesn't exist in QuickBooks Online, then it will automatically be created in QuickBooks Online during the element export.
---
Syncing Accounts from QuickBooks Online to Flex
On the main menu, click System Settings
Click GL Accounts
Click the "Import from QuickBooks Online"

icon in the bottom-left corner of the GL Accounts grid
A popup will show that lists any account that exists in QuickBooks Online but does NOT exist in Flex, or has been changed in QuickBooks Online and needs to be updated in Flex. Click the box next to any account you want to sync to Flex, then click OK.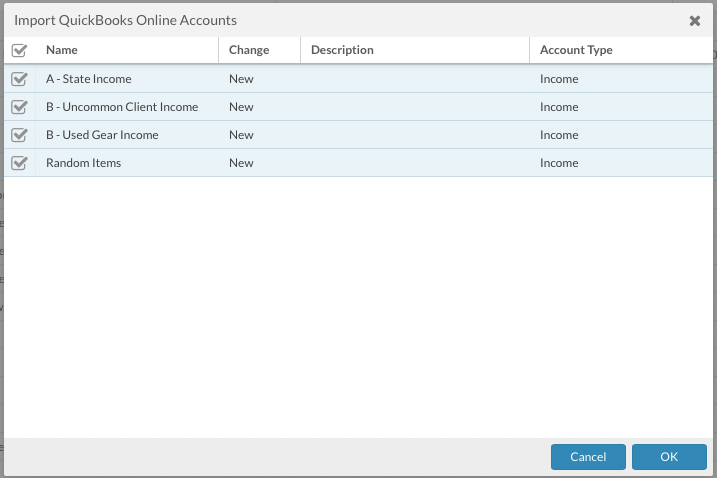 Now that the accounts from your QuickBooks Online account have been synced to Flex, you can use those account names when setting accounts for resource types, inventory groups, inventory models, and in QuickBooks Online integration settings.
---